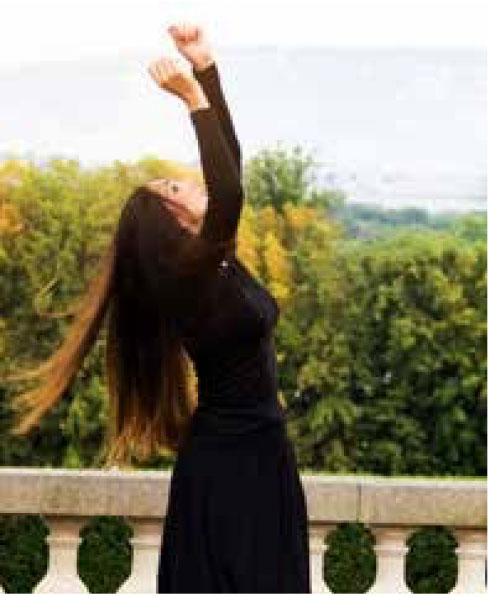 Directrice groupe de theatre Beloe.
Réalisatrice d'ateliers et performances théâtrales
Maria Rakotonarivo
Theatre Studio BELOE was founded in November 2011 by Maria Rakotonarivo (Fokina), a graduate of Saratov theatre "Teatralika". After receiving an educational scholarship in 2008 Maria completed a certificate course in theater directing at East Carolina University in Greenville, North Carolina.
In 2011 she launched a project titled "BELOE", a physical theatre studio aimed at opening up the inner potential of adults and showing them that they can feel and live deeper and express their emotions without restraint. The studio was based on the unique body movement of each participant, where the attentive eye of the director was able to capture the essence of the role without restraining each actor's self-expression but only gently nudging it in the right direction.
The theatre's first production was a physical fantasy based on book by Richard Bach "Jonathan Livingston Seagull". The play premiered in December 2011 and was presented at the International Theatre Festival in Minsk (Belarus).
October 2012 Performance "The Nightingdale and the Rose" by Oscar Wilde. Maria created a physical fantasy on love, sacrifice, and true creativity which can save the world.
In August 2013 the Theatre Studio BELOE became a winner of the "theatre" category in art projects contest organized by ArtResidence ZIL in Moscow.
The new performance was created after the speech Joseph Brodsky gave to the graduates of Dartmouth titled "In Praise of Boredom". This allowed the group to participate in a mass art event "The Night of Arts" in Moscow (November 3, 2013) and become a part of a festival produced by Art-Residence ZIL on November 13, 2013.
In December 2013 Maria completed a professional development certification course in theatre arts at the Schukin Theatre Institute. In addition, in 2013-2015 Maria received education at the Academy of Preparation of the Workers of Art, Culture, and Tourism in the category of physical theatre. In June 2014 the "In Praise of Boredom" play was presented at, and won the fisrt place, at a contemporary art festival «F.ACT festival» in Gorky Park, Moscow.